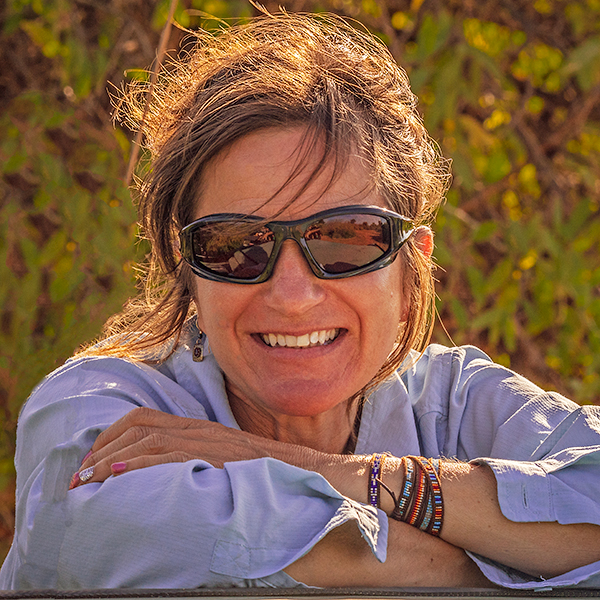 Barbara Eddy is a skilled outdoor photographer with a highly artistic approach to her work. Her boundless enthusiasm for outdoor photography, combined with a natural ability for teaching, make her a successful and popular instructor.
Barbara was born in Lorain, Ohio and raised in the rural countryside where she fell in love with nature. At a very early age she developed a deep affection for the wildlife surrounding her home with diverse pets ranging from raccoons, skunks and other small creatures. She developed an enthusiasm for horses and riding which continues today.
When traveling to horse shows as a teenager she acquired her first camera and quickly developed a passion for photography. She soon joined a camera club and began working at a photo processing facility. In 1987, she hired on as a darkroom technician at NASA in Cleveland, Ohio. A highlight of her NASA career was printing images of the space shuttle as well as the Apollo Lunar Missions.
In 1990 she began her career as a nature photography workshop and seminar instructor. Since then her photography travels have taken her all over the world to Africa, Antarctic, the Galapagos, Ecuador, the Falklands, Scotland, Canada, Japan and, of course, locations all over North America. To this day she leads groups to locations worldwide for nature photography.
Barbara has co-authored five nature photography how-to books published by Focal Press. Digital Nature Photography: The Art and the Science, published in the fall of 2007, met with positive response and recently has been updated in a new volume. The book was different from nearly all others because it stressed how to shoot quality images in the field with proven techniques that lead to successful images shot after shot. The second book, Digital Landscape Photography was published in the autumn of 2009. This book is crammed full of leading-edge advice on getting the best results from your digital camera. The next book, Digital Wildlife Photography, followed in December 2012. This comprehensive book emphasizes many key strategies for success. The companion book, Close Up Photography in Nature, appeared in the fall of 2014 and fully describes how to shoot exceptional close-up images with the latest tools offered on digital cameras. The use of flash for main, fill, and balanced light is carefully explained. It covers focus stacking techniques that deliver extreme sharpness and depth of field that was never possible before. And the latest book in the series published in 2015, is Outdoor Flash Photography, a specialty of my co-author, John Gerlach.
Since 1990 she has taught more than 30,000 outdoor photography enthusiasts who have attended her programs, many taught in partnership with John Gerlach.
An award-winning photographer Barbara's work has been published around the world including such prestigious publications as National Geographic, and in International Wildlife, National Wildlife, Birder's World, Outdoor Photographer, Country, Nature Photographer and numerous others. Many of her photographs appeared in calendars produced by Abbeville Press, Renaissance, Sierra Club, Audubon, Northword Press, Browntrout, and in many nature books.
Barbara frequently publishes images from her travels, complete with shooting information and tips on her Facebook page.